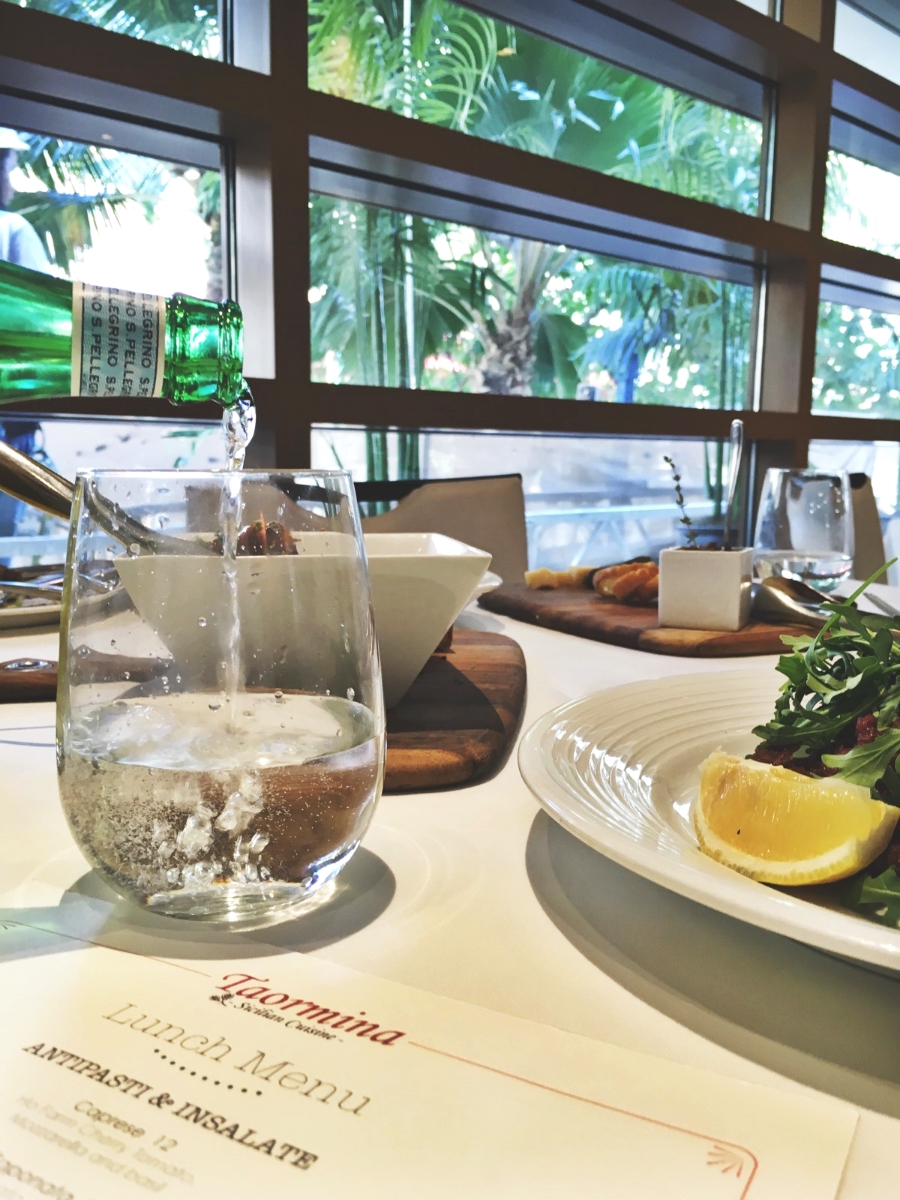 A few weeks ago, I had the pleasure of meeting a friend for lunch at the Sicilian restaurant, Taormina, in Waikiki. I arrived hungry and ready to chow down, so we went for a tasting of the chef's latest and greatest menu items. If you have been to Taormina, you know that it is a deliciously slow, fine dining experience. The pace is perfect for me. When things taste this good, I like to savor every last bite. At lunch, however, savoring time isn't always on the menu. I am generally not a lady who has time to lunch, so I was pleasantly surprised to find Taormina now offers a lunch menu that can be served up fast if you are short on time. Favorite dishes: Pork Milanese and the Seared Ahi salad. The rich, tasty balsamic vinegar tomato sauce served over a perfectly crisp pork cutlet is superb! The fresh seared Ahi salad is tasty, lighter fare and lovely to look at (while it lasts!). Taormina has perfected savory fine dining in a flash and I wouldn't expect anything less from Chef Hiro. A true craftsman, he travels to Italy a few times a year to study and to scout out new dishes to bring all the way back to the 96815. Any time of day, I say, "Bravo, Taormina!"
The 96815 Tip! Taormina is offering 50% off the prix fixe lunch menu every Sunday through March from 11am to 3pm. Normally $42, enjoy a four course Sicilian style dining experience for $21! Free parking with validation at Wyndham and Embassy Suites during lunch, daily.
Taormina, Sunday to Thursday 11am - 10pm, Friday & Saturday 11am - 11pm, ph. 808-926-50550, 227 Lewers Street, the 96815.